Training College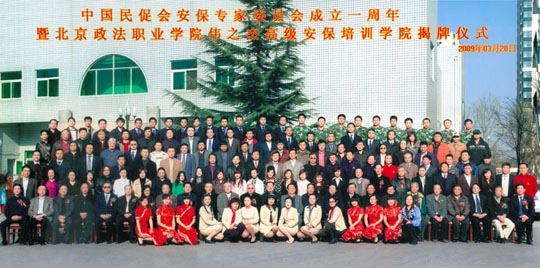 Together with Security Expert Committee of CANGO and Beijing College of Politics and Law, VSS group formed an advanced security training college. This is the only unofficial advance security training college. Our college combines practice, training and study, to provide persons with abilities for security industry, to widen career possibilities for students and to build the most authoritative unofficial advanced security training base.
On education with record of formal schooling, our college attaches importance to combination of theory with practice. We bring in advanced cooperation management experiences and professional schooling ideas, gather outstanding teachers from in and abroad to explore high-end security training market in the rapid development of security industry in China. Our college integrates official and civil resources and experience form in and abroad to offer training courses of different types and majors, including security guard, technology protection, security inspection, fire monitoring, traffic control, security guard management, secretary for legal affair, bodyguard, family security, cooperation security, commercial inquisition, risk management, ect.
After several years of hardworking, our college has formed an integration teaching mode, which combines practice, training and studying. We explored the brand new field of vocational education of security. The grade security education project was examed and verified and thus became a research project of Beijing Municipal Education Commission. Experts of VSS group was hired by the commission as the first group of senior experts. This is a new height in vocational training of security. Meanwhile, our college was honored by Beijing Municipal Education Commission as a model of the building of new team.
Our company provides students in our college with various internship positions. At the same time we let our backbone expert teach them their major courses, which create favorable conditions for them. Through joint efforts, we gradually made VSS College a famous school of vocational security education in China. Our graduates are often hired by large enterprises, and the supply is usually behind demands. The first batch of graduates has gone overseas, working in well known international security companies.

Our college covers an area of 200 mu and includes complete functions, i.e. reception center (conference room, classroom, restroom, recreation area, hotel, restaurant, etc.), various types of tactic rooms, training rooms, dorm, and so on.